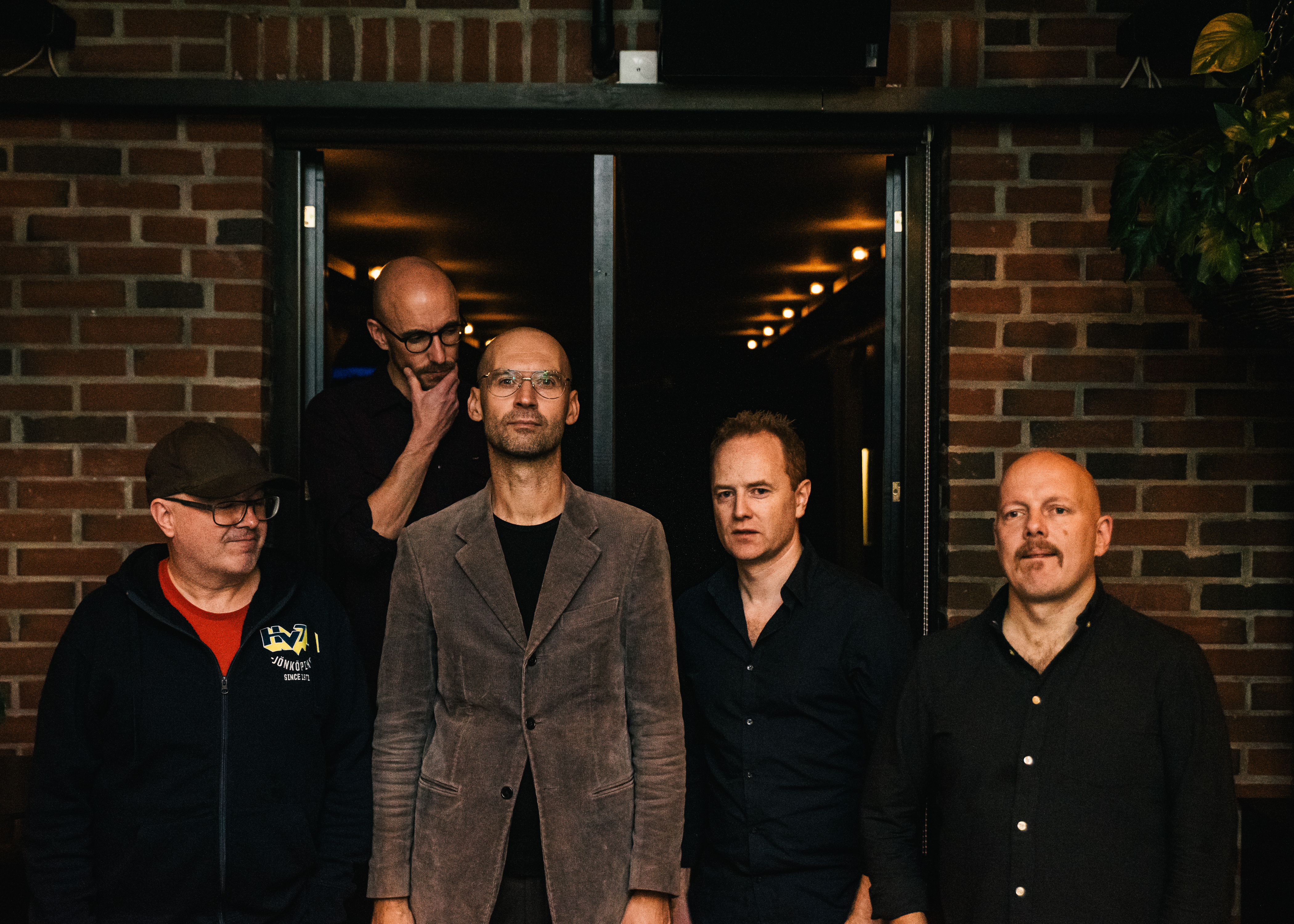 Atle Nymo- Saxophone
Magnus Broo- Trumpet
Mattias Ståhl – Vibrafone
Ingebrigt Håker Flaten- Bass
Håkon Mjåset Johansen- Drums
"A hell of a combo from the contemporary Scandinavian scene, and one who just seem to sound better and better with each new record! This American release is a complete gem"
– Dusty Groove
"Spectacular set of avant leaning but still approachable high energy jazz from a top-flight Scandinavian quintet " 
Atle Nymo, Ingebrigt Håker Flaten and Håkon Mjåset Johansen joined in 2008 forces with the fantastic Swedish trumpet player Magnus Broo and formed IPA. In 2013, they expanded the outfit by adding the great vibes-player, Mattias Ståhl.
Musically inspired of the likes of Don Cherry and Albert Ayler, the material is based on melodic compositions combined with more open material in an excellent mix. All performed with a lot of energy and enthusiasm by five fantastic musicians.
IPA has released five- soon to be six records – and with the three latest- «I just did say something», «Bashing Mushrooms» and the brand new «Grimsta»  they are happily included on the great label Cuneiform:
Scandinavian Supergroup I.P.A. Unleashes Unfettered Lyricism on
BASHING MUSHROOMS
A Rigorously Beautiful Sojourn Into Conscious and Subconscious Realms

Their first two, "Lorena" and "It ́s a delicate thing" were released for the Norwegian Indie- label Bolage. For the third one, "Bubble", they changed to the Swedish indie- label Moserobie- one of the leading labels for jazz in Europe.
All albums have received great reviews, and they are now established as one of the strongest bands in the Nordic Jazzscene.
These recordings have been followed up by extensive touring in Norway, Sweden, Finland, Belgium, Netherlands, Canada, USA and China, including festivals like Molde Int. Jazzfestival, Vancouver Jazzfest, Rochester Int. Jazzfestival and Ottawa Jazzfestival.
The musicians are some of the key players in the Scandinavian jazzscene, from bands like Atomic, Motif, Ensemble Denada, Angles 9, Trondheim Jazz Orchestra and The Thing, and are all important players in the European improvising scene.